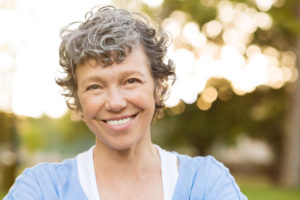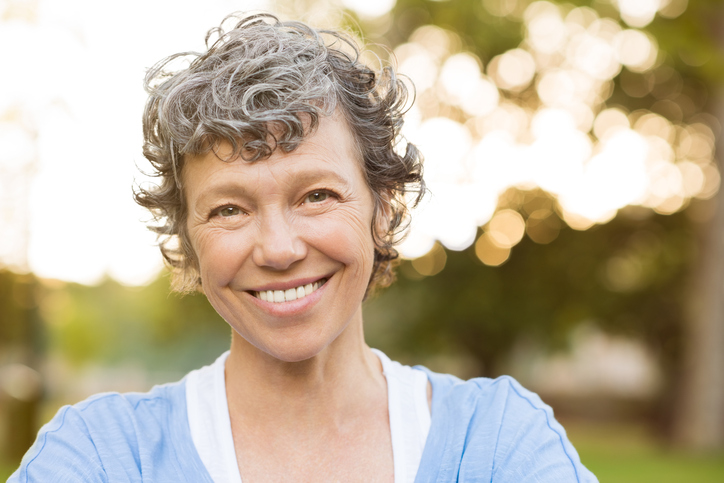 If you're missing one, two or even all of your teeth, don't despair. Do something positive by exploring dental implants from the Peninsula Center for Implantology in Sunnyvale. Lifelike, long-lasting and durable, dental implants are superior to traditional tooth replacements in every way. Chances are good you qualify for these amazing dental prosthetics.
Just What are Dental Implants?
Dr. Joe A. Provines, implant dentist in Sunnyvale, states that dental implants are made of titanium screws inserted into the patient's jawbone during a simple, in-office oral surgery. Through a natural process called osseointegration, the implant device bonds with the bone, While the healing process usually takes several weeks to complete, the wait is well worth it because the implant is amazingly secure and actually strengthens the jaw. No other tooth replacement option assists with bone density as implants do.
After the site is fully healed, Dr. Provines attaches a white zirconia extension post and realistic porcelain crown. He may place one, two or even more dental implants as needed, or he can support fixed bridgework or full or partial dentures with implants. So, not only are dental implants successfully retained, natural-looking and functioning, they are very versatile as well.
Who Can Get Dental Implants?
You implant dentist in Sunnyvale says that many people–older teens through senior adults–make great candidates for dental implants. Some important qualifications are:
Good oral hygiene habits: brushing twice a day and flossing carefully around teeth and implant sites to avoid plaque and tartar build-up
Getting semi-annual check-ups and cleanings with your dentist to keep oral health at its best and to avoid an infection called peri-implantitis (similar to gum disease and a cause of implant failure)
Eating a healthy diet
Drinking eight or more glasses of water a day to keep the mouth hydrated and teeth and gums clean
Good overall health (especially a strong immune system)
Good oral health (including sufficient bone density in the jaw)
Being a non-smoker (while smokers can receive implants, cigarettes are linked to peri-implantitis, oral cancer and other health problems)
The Dental Implant Consultation
Dr. Provines evaluates patients for dental implant placement at the Peninsula Center for Implantology. He does an oral examination, complete with digital X-rays and other sophisticated imaging. He writes an individualized treatment plan outlining how, and how many, implants will be placed.
How Long Do Dental Implants Last?
While traditional tooth replacement options such as dentures and bridgework last seven to ten years, dental implants literally last for decades with good care. They cannot decay, and while their crowns may require eventual change out because of simple wear and tear, the implant device likely will reside in the jaw permanently.
Looking for a Secure and Beautiful Smile?
Then, dental implants may be your best option. Contact the Peninsula Center for Implantology to schedule a consultation with Dr. Provines. His training and years of expertise will give you the answers you need about tooth replacement and dental implants. The doctor has offices in Sunnyvale, San Jose and Fremont; so there's a location convenient for you.