About Our Sunnyvale Dentist & Dental Team
Dr. Joe A. Provines
President and CEO of Peninsula Center for Implantology, A Dental Corporation
Dr. Provines is a skilled periodontist and implantologist who delivers specialized care for strong, healthy smiles. For over 30 years, residents of Sunnyvale and surrounding areas have relied on him for quality therapies and personalized care. He enjoys getting to know his patients and creating enduring smiles.
Education and Professional History
Dr. Provines' educational achievements include an undergraduate degree from Southern Illinois University, a doctorate in medical dentistry from Washington University in St. Louis, and a certificate in periodontics from Boston University, Goldman School of Dental Medicine.
Upon completing his formal education, Dr. Provines joined the United States Navy and served as a dentist at the San Diego Naval Training Center before beginning private practice.
Affiliations
Dr. Provines is a member of the American Dental Association, California Dental Association, International Congress of Oral Implantologists, Mid-Peninsula Dental Society, and Santa Clara Dental Society. His commitment to advanced education and excellence in dentistry earned him fellowships with Academy of Osseointegration and American Academy of Periodontology.
Family Life and Hobbies
A father of five and grandfather of four, Dr. Provines enjoys golf, fly fishing, travel, and winemaking.
Our Dental Team
Tabetha PROVINES, Chief Operating Officer
Tabetha Provines, R.D.A., B.A. serves as chief operations officer for Joe A. Provines, DMD, a dental corporation, supporting the mission and efforts of the boutique style of dentistry. As a Business and Psychology major, her business experience focuses on expanding relationships with our surrounding dental community and with patients alike. Her extensive background in the dental industry, spanning 20 years gives her a unique set of tools to provide effective clinical and business solutions for the dental practice. Tabetha's ongoing passion is to promote happiness in the dental atmosphere and to enhance the quality of and access to dental care through clinical excellence and ethical treatment of the patient.
Tabetha holds several degrees, including a bachelor's of arts from State University. In addition she has attended the Las Vegas Institute for Advanced Dental Studies for several continuing education courses and has consulted other Dental professionals providing and implementing marketing plans, team support and overall business management support. She is a member of the American Association of Dental Office Managers and National Association of Professional Women
Tabetha enjoys working with patients to achieve their ideal goals. She enjoys her three children, Michelle, Michael and Elias. Her hobbies include working out, hiking, reading, traveling, and spending time with her friends and family.
Farideh Konoz, Registered Dental Hygienist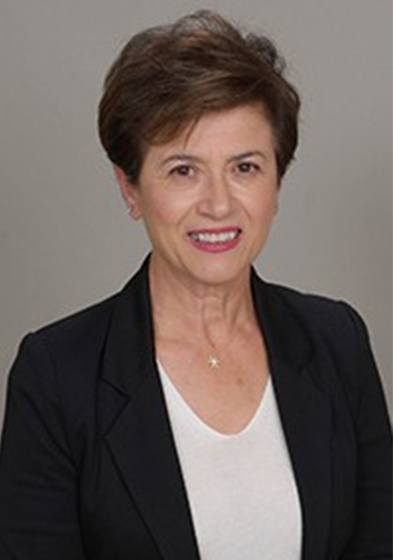 Farideh has been a registered dental assistant for 15 years and a dental hygienist for 2 years. She earned her degree in dental hygiene at Cabrillo College and is a member of the American Dental Hygienists Association and California Dental Hygienists Association. Farideh appreciates our team camaraderie and the warm, friendly environment in our Sunnyvale office. She's proud of her profession and takes pride in positively influencing the lives of our patients. Farideh has been married for 30 years. She has one daughter - and two dogs. In her spare time, she enjoys cooking, gardening, reading, and cycling.
Ankita Mota, Registered Dental Assitant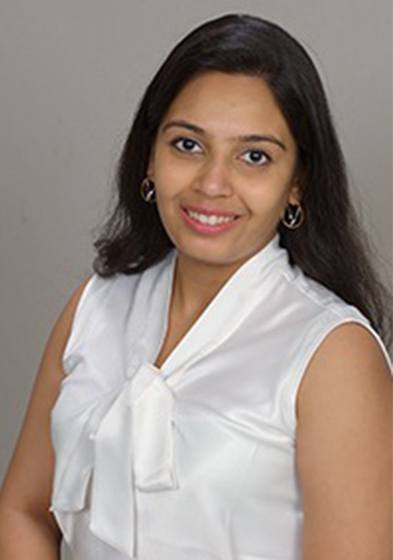 Ankita has an energetic, positive, friendly composure and is a team player. She finds contributing to oral health of people both inspiring and rewarding. It is her passion to help everyone achieve a perfect smile to boost their confidence. Ankita has also worked at volunteering events like organizing dental camps, bike repair programs, and cleaning river banks, visiting old age homes. She has a Bachelor's in Dental Surgery from India & a Certification in Implantology from the University of Buffalo. She has worked as a dentist in India for 7 years performing various dental procedures including implants, hard and soft tissue augmentation, periodontics, etc. She has X-Ray, CPR & Infection control certifications from California State. In her spare time she enjoys biking, running, reading, travelling, practicing yoga and spending time with her family and friends.