Dental Implants
Long-Lasting, Beautiful New Smiles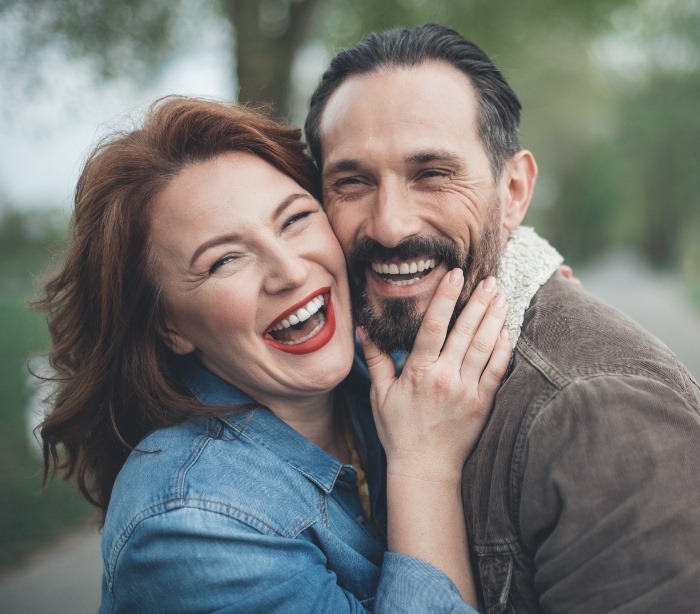 You can't have a beautiful, healthy smile without a complete set of teeth. For many patients, though, tooth loss is a very real problem. A variety of factors contributes to this, including gum disease, tooth decay, and injury. No matter the cause, though, Dr. Provines offers a great solution—dental implants for our Sunnyvalle, CA dentistry patients.
Dr. Provines is a skilled implant surgeon who can oversee all aspects of your smile's restoration. From bone grafts and sinus lifts to dental implant placement and restoration, Dr. Provines has the training and experience to give you a beautiful, lasting smile.
Why Choose Joe A. Provines, DMD for Dental Implants?
In-House Implant Placement
Over 30 Years of Experience
The Latest Periodontal Technology
What are Dental Implants?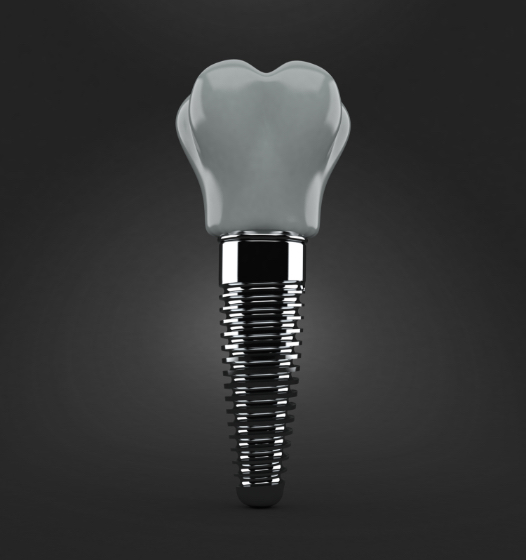 A dental implant is an artificial tooth root topped with a custom-made dental crown or another prosthetic. These two pieces together mimic the structure of a natural tooth for results that look and feel completely lifelike. What's more, because dental implants are a permanent dental solution, no adhesive or clasps are needed to hold them in place. Instead, you can eat, laugh, and talk with full confidence, knowing your implants are secure. In fact, most patients forget they have implants!
The 4 Step Dental Implant Process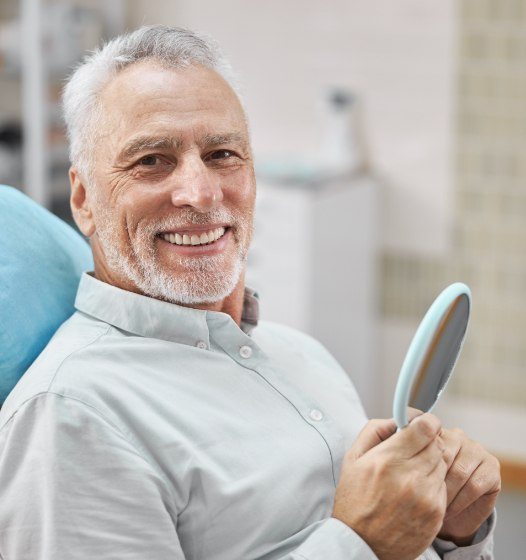 Dr. Provines will insert tiny titanium posts into your jaw, one for each implant or a few to secure a prosthetic appliance. Later, when your implant posts have bonded with your jaw, your general restorative dentist can attach custom crowns or a full denture, partial denture, or bridge to the posts to renew your smile. If you're not under the care of a general dentist, Dr. Provines will oversee the entire process to restore your smile alongside a team of specialists that includes a prosthodontist, oral maxillofacial surgeon, and general dentist.
Learn More About Salvaging Failed Dental Implants
Guided Bone Regeneration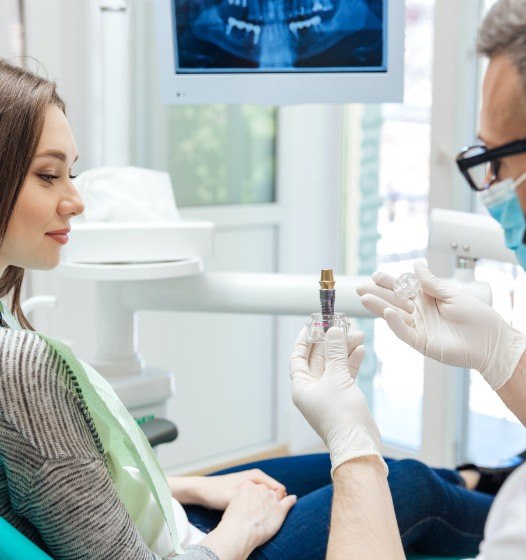 Oftentimes bone loss occurs in the jawbone once it's no longer being stimulated by the lost tooth roots. We can use guided bone regeneration to replace the lost tissue. We simply take bone particles from another part of the body, a cadaver, or an animal, then place them in the area that has broken down. Over time, the bone particles will change into new bone, and eventually the density that was lost will be restored.
Benefits of Dental Implants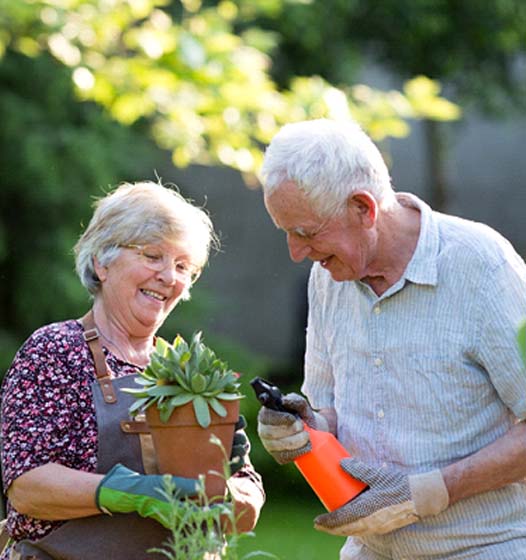 Dental implants in Sunnyvale are such a popular choice for patients when it comes to replacing missing teeth because they have a wide array of benefits that distinguish them from their traditional restorative counterparts. Although they have a higher up-front cost than other prosthetics, dental implants have so many benefits to offer that they're a better long-term investment. You can learn more about the advantages of choosing this modern tooth replacement technique below.
Day-to-Day Benefits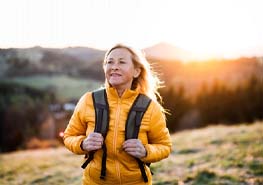 Enhanced Chewing Abilities: Because your prosthetics won't move or shift in your mouth, you'll be able to more comfortably and easily eat the foods you want, including those you wouldn't be able to with dentures, like crusty bread and steak. Not only will this allow you to enjoy the simple pleasures in life more, but it will also help you maintain a well-balanced diet.
Easier to Speak: Your prosthetic will have an unwavering foundation, so you won't need to use denture adhesive to keep it in place, and you'll have an easier time speaking and pronouncing words because they won't shift in your mouth.
Simple Maintenance: You'll be able to take care of your implant-retained prosthetic just like you would with your natural teeth, so you won't have to change your oral hygiene routine. Just continue brushing twice each day for two minutes, flossing daily, and visiting your implant dentist in Sunnyvale every two weeks for checkups and cleanings.
Boosted Confidence: With a more reliable prosthetic, you'll be able to speak and eat without facing embarrassing moments where you talk with a lisp or have to readjust your denture.
Health Benefits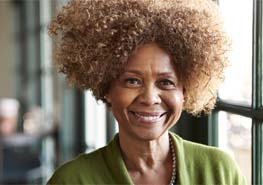 Prevention of Jawbone Deterioration: Dental implants are the only tooth replacement solution that restores the entire structure of your missing teeth, including the roots. This prevents the jawbone from deteriorating over time by providing it with stimulation and blood flow. This also preserves the appearance of your facial structure.
Protect Surrounding Teeth: When you replace missing teeth, you'll be able to preserve the alignment of your smile by preventing surrounding teeth from drifting out of place to fill the gaps.
Systemic Health Benefits: When you replace missing teeth, you can reduce your risk of developing medical conditions associated with poor oral health.
Long-Term Benefits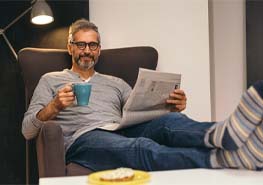 The best long-term benefit of dental implants is that they last for over 35 years with the proper care, which is four times the average lifespan of traditional restorations. This means fewer visits to your dental office and more time out in the world enjoying your new, fully functional, natural-looking smile.
Who Dental Implants Can Help
In order to get implants, you must have either lost a tooth or be a candidate for tooth extraction. The health of your gums and the strength of your jawbone will have to be evaluated; we may need to perform periodontal therapy or bone grafts depending on what we find. After it's been determined that you're a viable candidate for dental implants, we'll simply have to decide the number of posts that will be needed to replace all of your missing teeth.
Missing One Tooth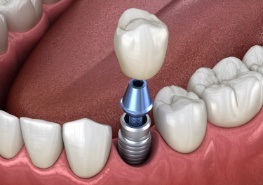 In order to get rid of a lone gap in your smile without making permanent changes to your remaining teeth, a single dental implant post can be placed in the empty space. It will be topped with a crown once it has fully joined with the jawbone through the natural process of osseointegration.
Missing Multiple Teeth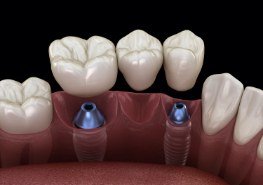 There is no need to get a single implant to replace each individual tooth. Two implants can support an entire bridge, allowing us to replace three or four teeth at once. In comparison to traditional restorations, implant-retained bridges are much stronger and will offer better stability for your new teeth.
Missing All of Your Teeth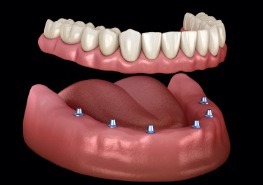 Removable dentures have their disadvantages, but with four to six implant posts inserted into strategic locations of the jaw, you can keep your prosthetic teeth firmly rooted in place at all times, making it possible to keep them clean with normal brushing and letting you enjoy a wider variety of foods.
Complex Restorative Treatment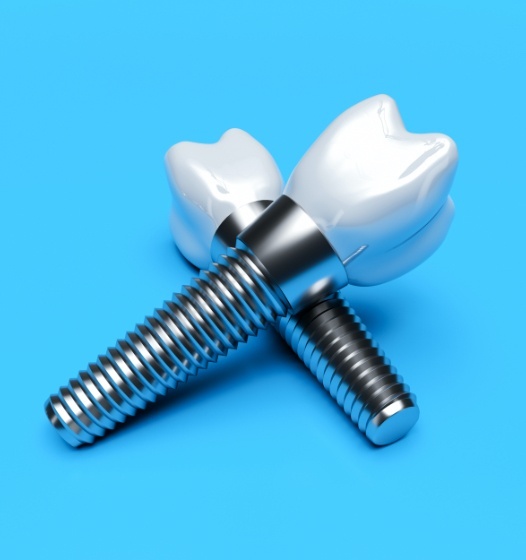 A complex restorative treatment refers to a procedure that replaces many, if not all, of the teeth in the lower and upper jaw. Traditional crowns and bridges may be combined with dental implants in order to restore all of your missing teeth along with the function of your mouth. The treatment will be based on a diagnostic model of your mouth, which we'll use as a guide for placing and restoring your implants. Each treatment plan is fully customized depending on the individual patient's needs.
Understanding the Cost of Dental Implants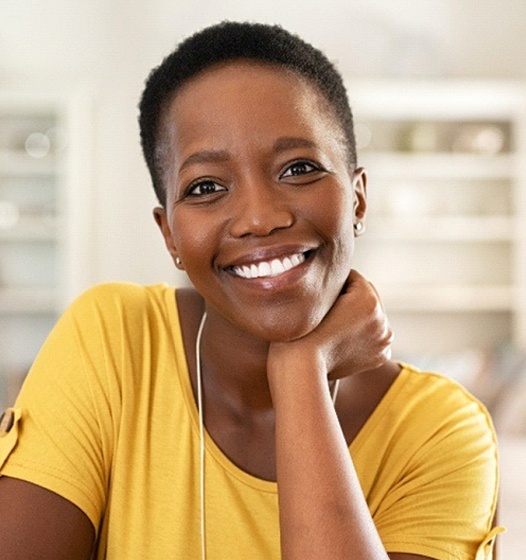 No two dental implant treatments are the same. Different numbers of implant posts, different restorations, and the need for certain preparatory procedures all influence the final price of dental implants. For this reason, we can only give you an estimate once we have completed a thorough examination during your first consultation. When considering the overall cost of dental implants in Sunnyvale, please remember that dental implants are less likely to need to be replaced in the future than more traditional restorations, making them a smarter long-term financial investment.
Preliminary Treatments & Dental Implant Surgery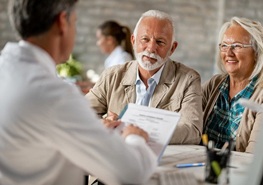 Some patients do not initially qualify for dental implants due to oral health issues like gum disease or jawbone deterioration (which commonly occurs after tooth loss). As a result, your implant dentist in Sunnyvale may have to perform certain preliminary procedures, such as periodontal therapy or bone grafting, to ensure your mouth is fully ready to accommodate your new teeth. While these treatments create a healthy foundation for your implants, they do increase your overall costs.
The implant placement surgery will also incur its own cost, which is normally influenced by the location of the posts within the mouth as well as the type of sedation received.
The Parts of Your Dental Implant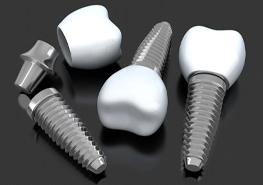 The overall price of your implant treatment will be affected by multiple variables, including:
Number of implants – Dental implants are versatile enough to bring back any number of missing teeth. It goes without saying that the more implant posts you need to complete your smile, the higher your treatment cost will be.
Type of restoration – Crowns, bridges, and dentures all come with different prices; naturally, the larger your restoration, the more it costs.
Brand – Different dental implant manufacturers create products that can meet patients' varying needs. Feel free to ask your dental implant specialist in Sunnyvale why they're using the type of implant that they are.
How Dental Implants Can Save You Money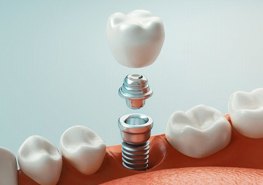 It can be tempting to try and save money in the short term by getting a denture or dental bridge, but over time, dental implants can pay for themselves several times over. Traditional solutions have to be adjusted or replaced entirely every five to ten years or so, multiplying their initial lower price. Dental implants can last a lifetime with the right care. Additionally, implants are easy to maintain, so they can help you avoid oral health problems, like gum disease, that would require expensive treatments.
Does My Dental Insurance Cover Dental Implants?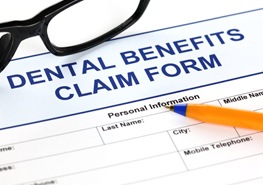 Often, dental insurance does NOT cover dental implants themselves, but they may partially cover some other portions of the treatment, like preliminary procedures. Our practice is a Premier Provider for Delta Dental, MetLife, and Cigna. However, we'll also help you file claims and maximize benefits even if you have an out-of-network plan.
Making Dental Implants Affordable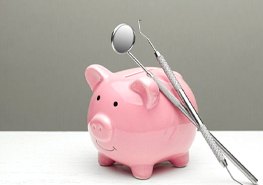 We also have non-insurance options for helping you afford dental implants in Sunnyvale. For example, we're happy to partner with CareCredit. This trusted third-party financier has helped millions of patients split the cost of their dental implants into manageable monthly payments, often with little to no interest.
Plus, we offer a FREE dental implant consultation and payment plans starting at the low rate of $199 a month. Get in touch with us today to find out how affordable it can be to rebuild your smile!
Dental Implant Post-Op Instructions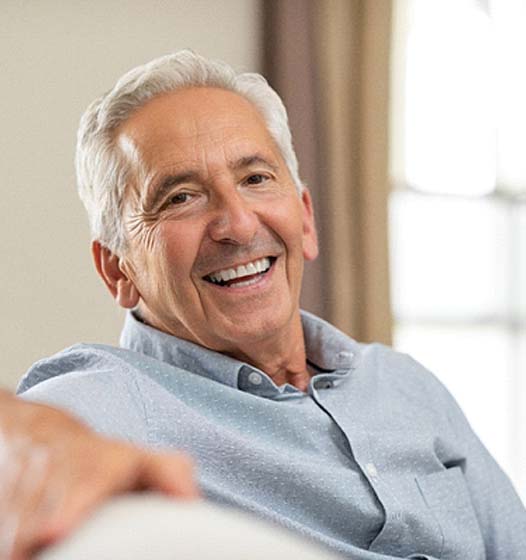 Our team is specially trained in placing dental implants, which means we can complete the entire process from start to finish in one convenient location. Following your dental implant surgery, we'll provide you with aftercare instructions to help you make a comfortable and smooth sailing recovery. If you'd like to know what to expect during your recovery, we've decided to include some dental implant post-op instructions below. Of course, don't hesitate to contact us if you have any additional questions or concerns – we want to ensure you have as few complications as possible while you heal!
What to Do Directly After Dental Implant Surgery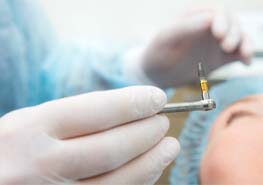 Dental implant surgery is one of the most taxing parts of the entire process. However, you can expect to make a speedy and comfortable recovery with the right care and maintenance. One of the most crucial things to keep in mind while you heal is to leave the blood clot that's formed around your surgical site untouched. To do this, make sure you avoid:
Spitting (use tissues or swallow your saliva)
Drinking with a straw
Smoking or using tobacco products
Touching the surgical site with your fingers or tongue
Common Side Effects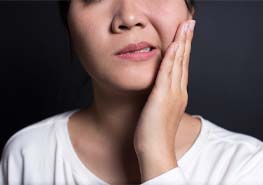 If you've never had oral surgery before, it can be difficult to tell which symptoms are normal and which aren't. During your recovery, you'll likely experience some discomfort, but it will gradually fade over time. If it seems to be getting worse, don't hesitate to contact our team for assistance.
Aside from that, here are a few other side effects you'll likely experience in the days following your procedure:
Intermittent Bleeding – You can manage it by placing clean gauze over the area and applying light pressure. This can continue for several days following your surgery.
Swelling – This can occur for 72 hours following your procedure, sometimes even over a week. You can reduce swelling and minimize discomfort by applying a cold compress on the outside of your mouth.
General Discomfort – You can alleviate discomfort by taking prescribed or over-the-counter pain medication as directed.
Diet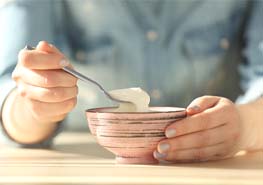 Make sure you stick to a soft-food diet for the first few days after your surgery! To prepare, stock up on these items beforehand:
Mashed potatoes
Yogurt
Ice cream
Pudding
Soup (make sure it's not too hot!)
Scrambled eggs
Pasta
You can return to your normal diet as soon as you feel up for it. However, it's still a good idea to be cautious around chewy, crunchy, or tough foods. Avoid chewing on the dental implant site as well.
Health & Oral Hygiene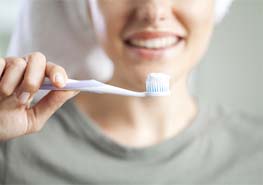 It's incredibly important to keep your mouth clean after dental implant surgery. By doing so, you can avoid any complications and ensure your implant fuses successfully with the surrounding bone tissue. That said, make sure you brush your teeth like you normally (be careful around the surgical site) and rinse with warm salt water two to three times per day and after every meal. Avoid using mouthwashes with high levels of alcohol as they can irritate your oral tissues and dry out your mouth.
What to Do After Your New Teeth Are Attached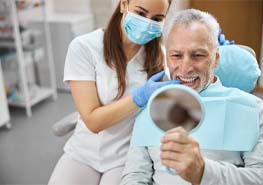 Once you're healed and the implants have fused with your jawbone, you'll return to the office and complete the last step in the process – the placement of your new teeth! Your dentist will attach your new bridge, crown, or denture and complete your smile. Some patients may experience mild sensitivity in the gum tissue, but it's completely manageable with pain medication. If you notice any bleeding or swelling, let our team know right away. Those aren't normal side effects and should be addressed as soon as possible.
What are Dental Implants Made of?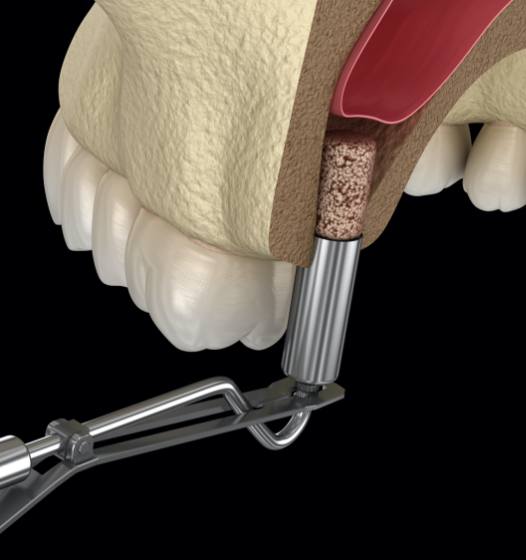 Your implant posts will be made from zirconia. Because zirconia is all-white, it will lead to more natural-looking results. Zirconia also isn't vulnerable to corrosion the way titanium implants are. And because zirconia implants don't have any prosthetic connections, they can't harbor bacteria. This will benefit your gum health going forward.
Will I Need Bone Grafting or Sinus Surgery?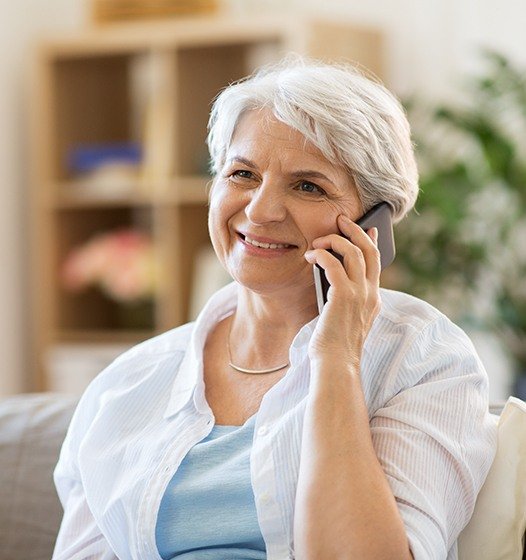 To be a candidate for dental implants, your jaw must have adequate bone to support one or more dental implants. Often, the upper jaw adjacent to the sinuses isn't thick enough to support an implant. Dr. Provines can perform a special surgery to lift the floor of the sinus and place a bone graft to generate sufficient bone mass.
Additionally, gum disease, tooth decay, and trauma can cause bone to deteriorate and leave you with an insufficient support structure. A bone graft supplements bone tissue to let your jaw successfully accommodate implants.
Contact Us to Learn More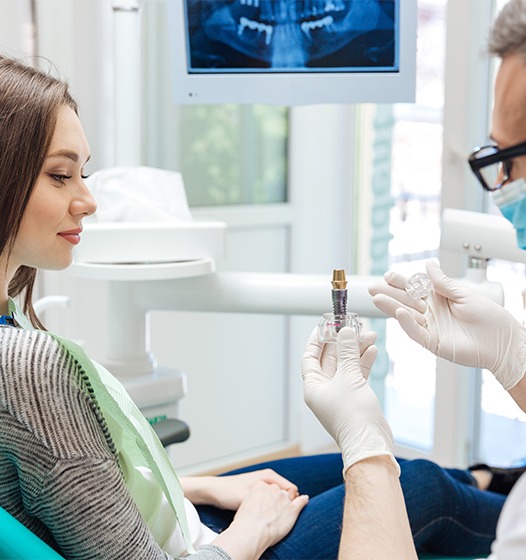 Whether you need sinus surgery and/or a bone graft, Dr. Provines will perform your procedure with the utmost care. Our entire team will attend to your needs before, during, and after your surgery to promote a successful experience. Call us today to learn more about dental implants or to schedule your consultation exam with Dr. Provines.