Emergency Dentistry
Quick Care for Oral Pain and Injuries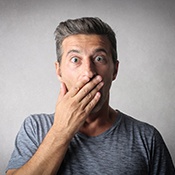 Emergencies burst into your life unexpectedly causing disruption and chaos. In the case of a dental emergency, you can take comfort in knowing that Dr. Provines and his team at Peninsula Center for Implantology are ready to help. Whether your emergency is a knocked out (avulsed) tooth or a severe toothache, call the dental office that is closest to you—we are located in Sunnyvale. We'll be able to offer you advice on what to do until you can get to our specialty dental office, and we'll also schedule a same-day appointment for emergency dentistry in Sunnyvale, CA if necessary.
Why Choose Joe A. Provines, DMD for Emergency Dentistry?
Variety of Emergency Services
Same-Day Appointments Available
Fully Personalized Care in Each Case
How to Handle Common Dental Emergencies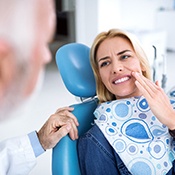 From poor brushing habits to sudden blows to the jaw, there's no end to the potential threats to your smile that could force you to make an emergency appointment. Since there are so many different kinds of oral health issues, there is no one right way to deal with every single one of them. No matter the emergency, though, you should always call Dr. Provines right away and take care of your smile while waiting for your appointment. Use the tips below to stay in control during some of the most common dental emergencies.
Toothaches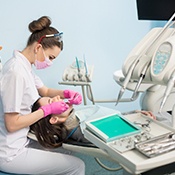 Use dental floss and rinse your mouth to see if there's anything caught in your smile that you can remove. A bag of ice and over-the-counter pain medication can also be used to find relief. Aspirin should be avoided, as it could damage the tissue and cause a burning sensation if it touches the gums.
Chipped/ Broken Tooth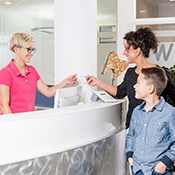 The tooth might have to be extracted if the damage is too severe. Avoid biting or chewing with the affected side of your mouth to protect the tooth in question. Take note of any rough edges that might irritate the inside of your mouth and cover them with dental wax or a wet cotton ball.
Knocked-Out Tooth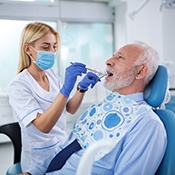 Find the tooth immediately, pick it up by the crown, and gently rinse it off. See if you can put it back into its socket; if that doesn't work, store it in a sealed container filled with milk or a saline solution. Lost teeth can be replanted, but the chances of success decrease dramatically if you don't get care within an hour or two.
Lost Filling/ Crown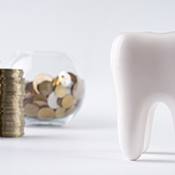 Find the restoration and save it if possible. Sometimes a crown can be reattached with toothpaste or sugarless gum. (We'll use a more permanent solution once you get to our dental office.) Stay away from any especially hot or cold foods; exposed teeth are typically very sensitive and should be treated with care.
Head/Neck/Jaw Pain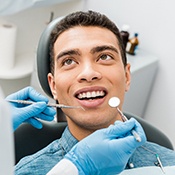 Until the source of the pain can be evaluated, try to stay away from hard-to-chew foods that could put additional stress on the jaw. You should also avoid resting your lower jaw on your fist. If the pain becomes particularly severe, you can take a painkiller and hold a cold pack over any swollen areas.
How to Prevent Dental Emergencies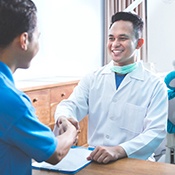 Ask our specialty dental office for a protective mouthguard that will keep your teeth and gums safe while playing sports.
Do not crunch ice, chew fingernails, or bite down on pen tips; all of these bad habits can weaken and wear down teeth.
Never use your teeth to open packages or bottles.
Maintain a regular schedule of brushing and flossing to get rid of the plaque and tartar that can lead to tooth decay.
Visit Dr. Provines twice a year for checkups and cleanings.
The Cost of Treating Dental Emergencies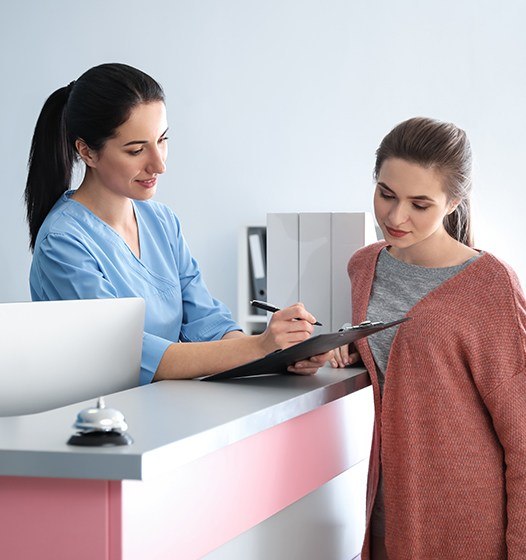 The overall cost of your emergency treatment revolves around two major factors: the nature of your emergency (the underlying cause, how severe it is and so on) and the services needed to treat it. We'll focus on choosing the most effective treatments possible while keeping your personal costs to a minimum; your oral health always comes first and foremost. Before moving forward with your care, we'll explain your options so that there are no unpleasant surprises when it comes time to pay.
Tooth Extractions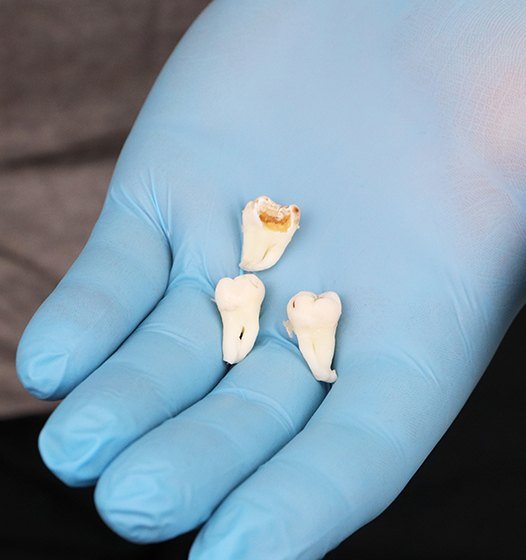 As a skilled periodontist and implantologist, Dr. Provines is an expert at tooth extraction. As a dentist, Dr. Provines work to help his patients save a damaged or infected tooth whenever possible. There are times, however, when extraction is unavoidable, and there are situations when emergency tooth extraction is required.