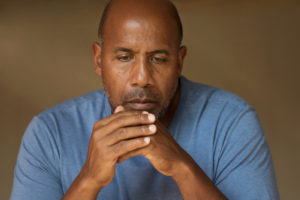 Living with a missing tooth presents daily challenges that most of us take for granted. Eating and chewing become more difficult without your tooth, which affects your diet and nutrition. You may feel embarrassed or self-conscious about talking or smiling in front of others, which can affect your personal and professional relationships. Did you know that it's also affecting your oral health?
Dental implants are a good solution for missing teeth, however you need enough healthy bone structure to support the implant, and that's why it's important to learn about bone grafting in Fremont. Here's more information about what it is, and why you might need it.
What is a Dental Implant?
A dental implant restores your tooth by replacing your root with a biocompatible titanium post that is surgically placed into your bone. Your new root is allowed to heal and integrate with your bone, and then a custom designed porcelain crown will attach to it with an abutment. The porcelain crown is designed to replace your tooth, and with your new implant you'll enjoy all of the function of your natural tooth such as chewing, biting, brushing, smiling and flossing.
What is a Bone Graft?
In order to be successful, an implant needs enough healthy bone structure for surgical placement. If you're lacking enough bone structure, a bone graft may be the solution, and Dr. Joe Provines is the expert you'll want to contact. During a bone graft, new bone tissue is added to your jawbone and given time to heal and integrate. Building up your bone ensures that your implant will successfully integrate with your jawbone and create a firm and stable foundation for your implant crown.
Dr. Provines is a highly skilled periodontist and implantologist with over thirty years of experience in bone grafting and successfully placing dental implants. We're proud to offer personalized care to residents of Sunnyvale, Fremont, and San Jose. If you've been told that you're not a candidate for dental implants, contact Dr. Provines to discuss your options because bone grafting may be able to help you. We encourage you to call us today and schedule a consultation.